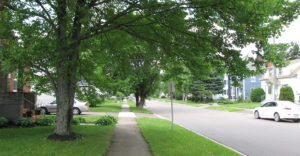 Apartments Near Moncton Hospital – Townhouse Living
Are you looking for Apartments Near Moncton Hospital? How does Townhouse Living in one of Moncton's most sought after neighborhoods sound? Or a unique hidden gem located as central as it can be in the city!
These old neighborhoods have mature trees and lots of character. They attract young families, professionals, and anyone who wants to be close to Downtown but not live in Downtown.
Check out our available apartments to see if there is vacancy in the area, you'll be luck if there is!